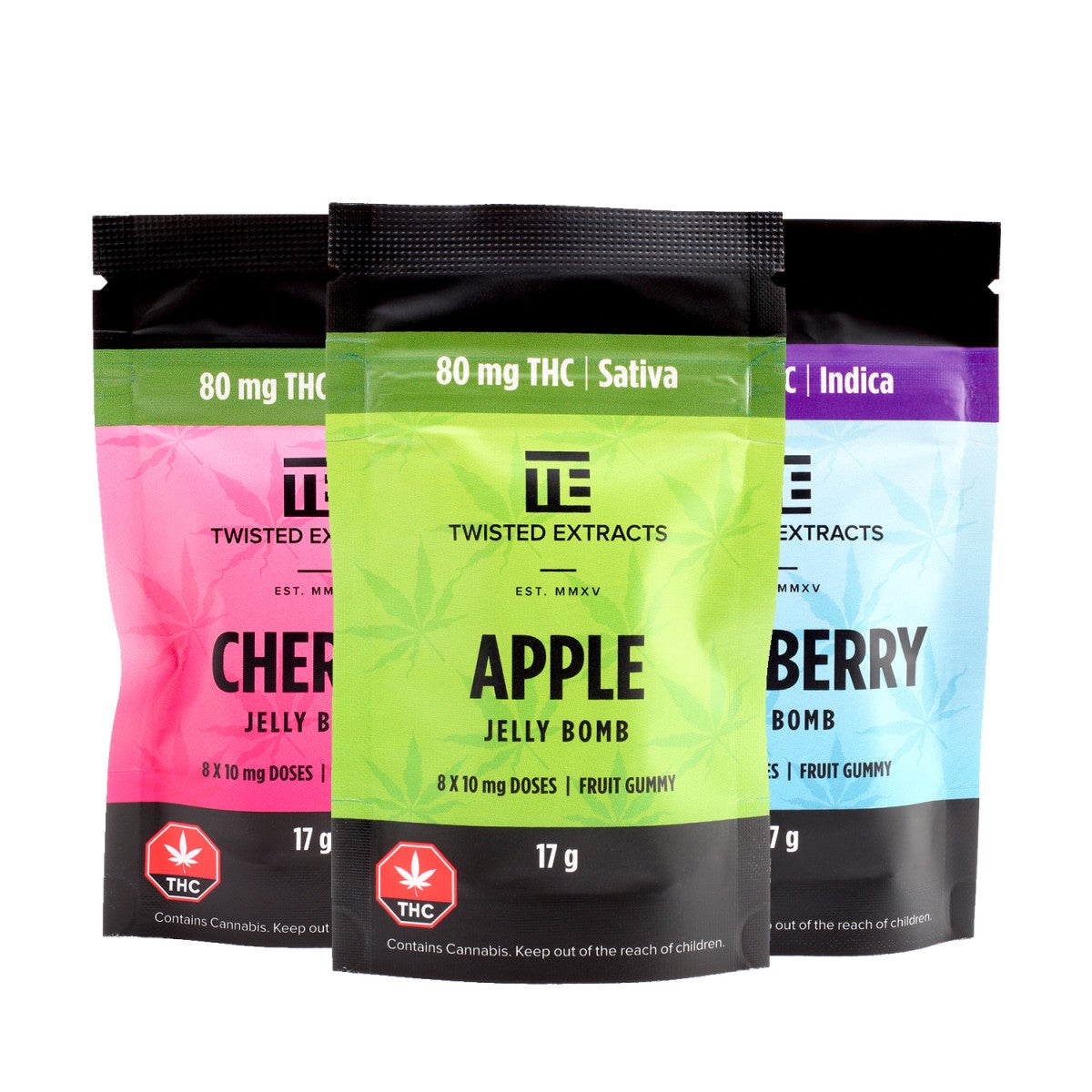 Jelly Bomb
22 Review(s)
Due to the increase in temperature and seasonal changes, please order at your own discretion.
Buy Five Edibles From Select Brands & Save $10*
Description
8 x 10mg THC per Package
80mg THC per Package
Directions: Product is easily divided into 8 x 10 mg doses. First-time users take a single 10 mg dose. Allow 90 minutes for full effect before an additional dose is considered. Take with food for best results.
Storage instructions: For best results, please store in a cool, dry place.
Disclaimer: Cannabis affects all people differently based on factors like genetics, physiology, and lifestyle. How an edible affects others may not affect you in the same way.
Ingredients: Sugars (corn syrup, sugar from beets), Water, Gelatin, Citric acid, Artificial flavours, Pectin, Coconut oil, Canola oil, Cannabis extract, Carnauba wax, Artificial Colouring