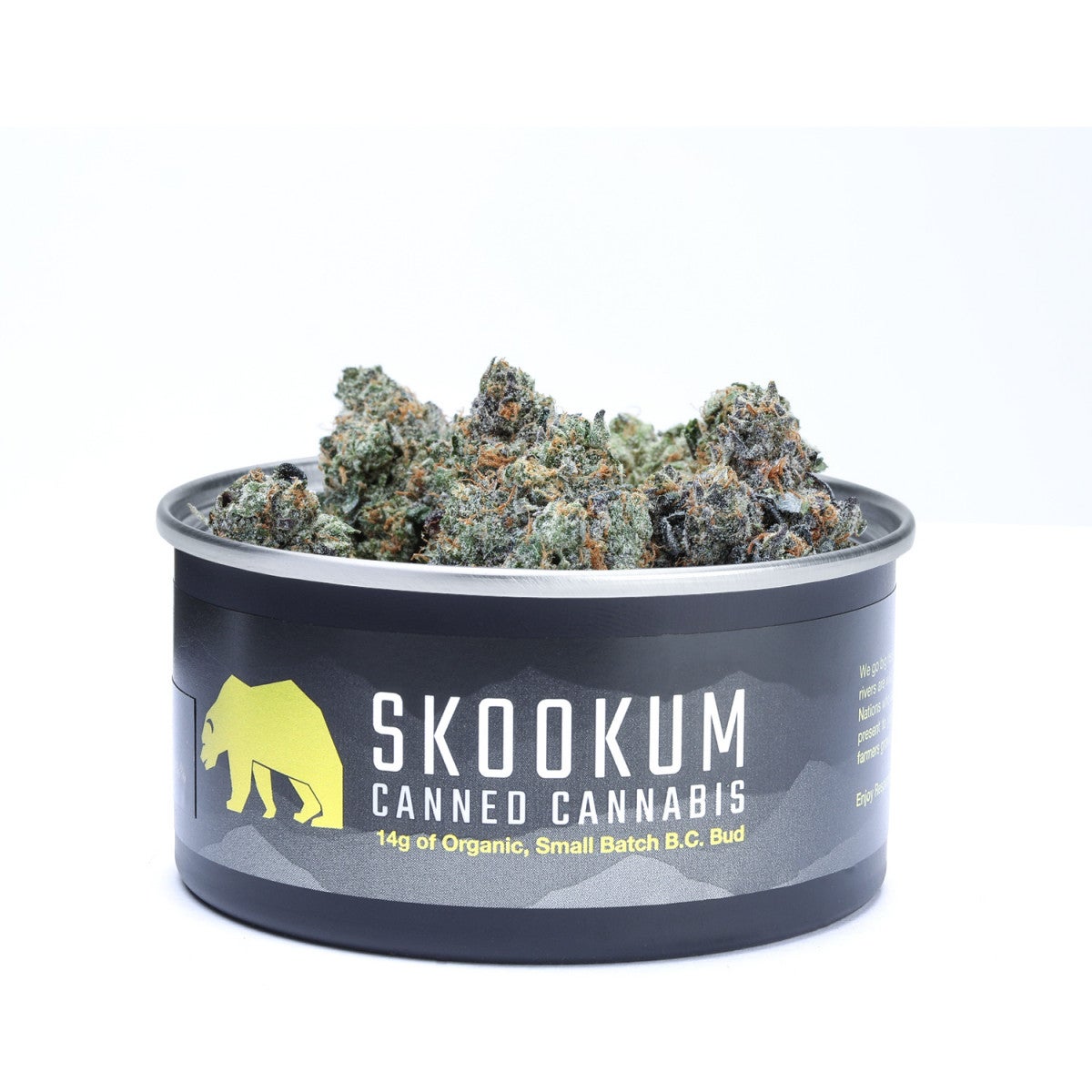 Tin – Octane BX3
Description
High Octane OG BX3 is also known as GROD OG, named after the late Goldenrod and bred by Seed Junky genetics. The lineage is High Octane OG x (Fire Alien Kush x High Octane OG). Grown to the high standard you'd expect from our Skookum fam, this beauty flourished in living soil with organic amendments, while it finished with an extended cold cure. The result is astounding in its appeal and sure to impress.
Colourful and meticulous to the trim, you are greeted by a mosaic of dark purples and jade greens while the buds have a mountainous formation. Its aroma is punchy and complex with a gas-forward and woodsy musk that accents a sweet pastry backdrop. The prevailing flavours are gassy and kushy and when it's lit out in the wild is prone to turn some heads. Burns to a fluffy light ash with a grease ring.
A treasure to the senses, the stone brings forth a euphoric haze that is balanced by a calming body buzz. Long-lasting and very potent, this cultivar is a favourite for good reason. Get some before it's up in smoke!
Aromas: Citrus, Earthy, Herbal, Sweet
Effects: Body High, Relaxing, Sleepy
Medical Uses: Chronic Pain, Insomnia, Nausea
Skookum Cannabis. These highly coveted strains are grown organically in living soil – a vibrant ecosystem designed to mirror the rich complexity of nature's most fertile lands. Real nutrients, quality genetics, no bullshit. The truth is in the burn.