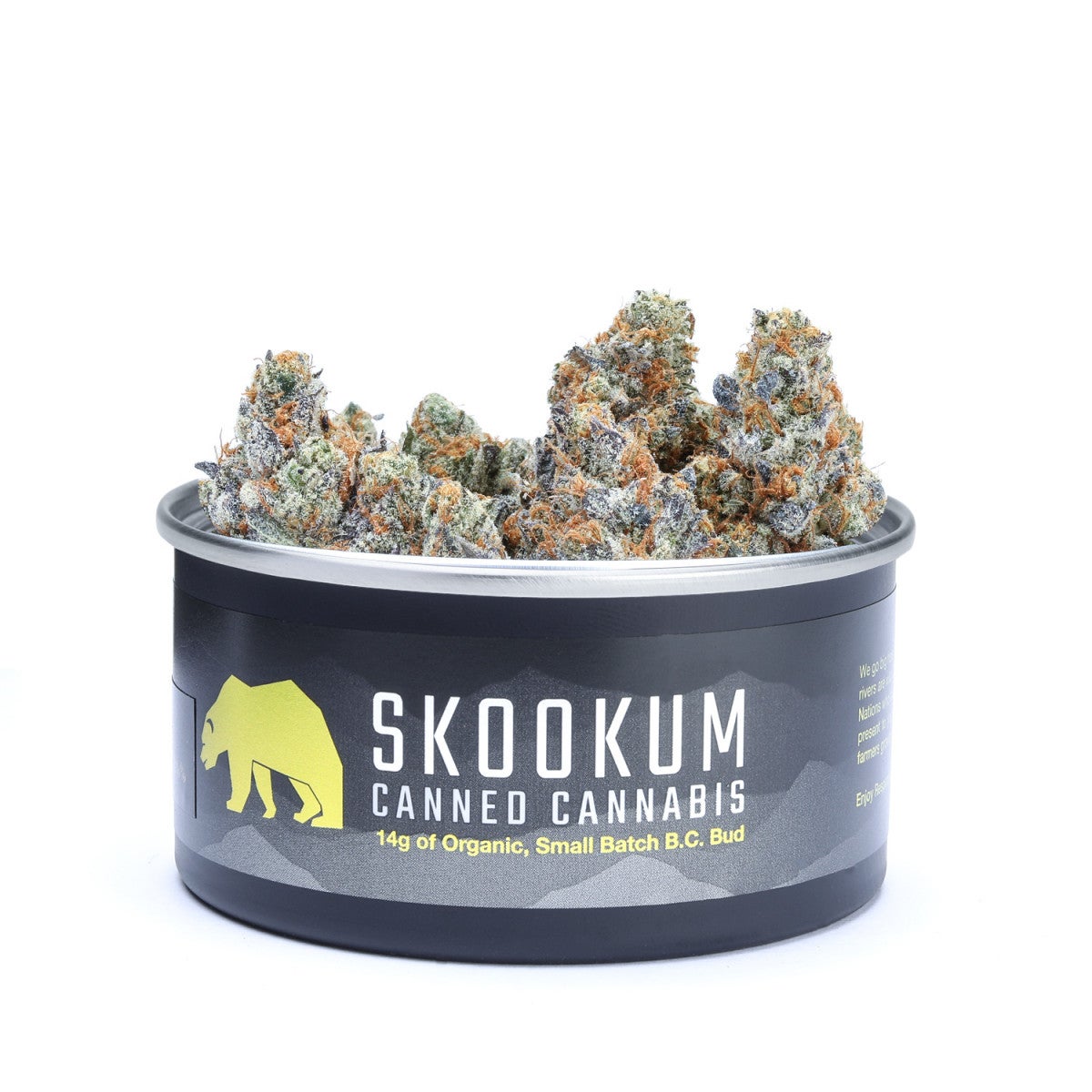 Tin – Octane
1 Review(s)
$10 OFF Select Strains
Description
This exceedingly rare cross is guaranteed to turn your crank, the lovechild of High Octane OG and Sunset Sherbert — a multi-award-winning pure indica, crossed with a hybrid descendant of the renowned Girl Scout Cookies lineage.
Featuring pungent scents of pine and fresh lemon, this caked-up cultivar displays shades of light green with hints of orange and violet.
Super smooth on the inhale, with notes of fuel and sweetness, this dank bud is a smoker's paradise. Expansive effects go straight to the head with a surge of energy, gradually giving way to a plush and weighty stone.
Skillfully grown by the Humble Gemini, this limited run strain is yet another ace in the Skookum lineup. With vibrant flourishes of colour and trichomes abound, you might just want to snap a few photos for the highlight reel.
Aromas: Citrus, Pine, Earthy, Herbal, Sour
Effects: Body High, Relaxing, Cerebral
Medical Uses: Chronic Pain, Insomnia, Nausea
Skookum Cannabis. These highly coveted strains are grown organically in living soil – a vibrant ecosystem designed to mirror the rich complexity of nature's most fertile lands. Real nutrients, quality genetics, no bullshit. The truth is in the burn.